Cherry Wood Floor Installations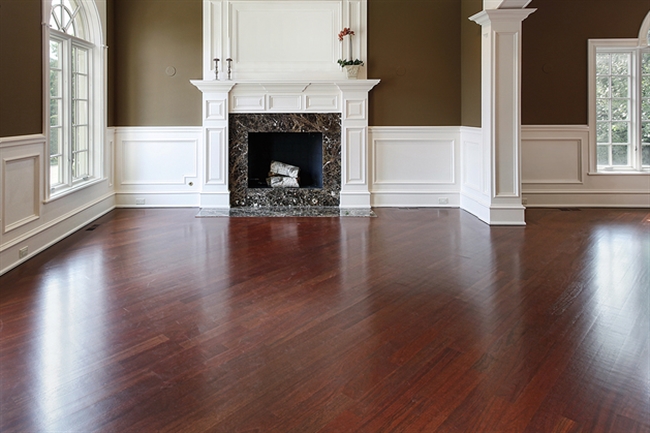 If you are looking for that dark, rich and luxurious wood floor then Cherry Hardwood Flooring makes for an excellent choice.  With its unique texture and fine grain pattern, cherry hardwood is an aesthetically appealing natural fit for any type of formal living room or a dining room or anywhere else in the home or business where you'd like to create a more elegant setting.
When exposed to light, Cherry flooring has a tendency to darken over time and this can be prevented with a high quality stain, or it can be embraced as the natural aging process of the wood with it's rich mahogany color.
J & J Wood Floors is a flooring installation contractor with a showroom open to the public in Auburn, California.  We specialize in the sales and installation of Cherry Wood flooring for both residential or commercial applications.
Cherry Hardwood Floor Installations
Cherry Wood Floor Installations
Cherry Wood Floor Refinishing
Cherry Wood Flooring Accents and Trim
If you are thinking about having a Cherry hardwood floor installed into your home or business then please give J & J Wood Floors a call today or fill out or email form and we'll get right back to you.