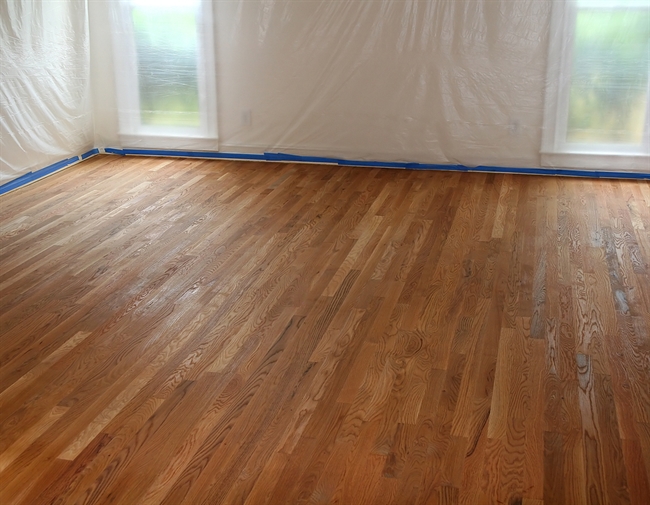 Even the best quality, most durable hardwood floors will eventually need to be refinished.  Foot traffic, kid traffic and pet traffic all contribute to wear layer deteriorating and leaving your hardwood with a dull, scratched up appearance.  Thankfully, if you own a Hardwood or even Engineered Hardwood floor it can be sanded and refinished so it looks like new again.
At J & J Wood Floors we specialize in Dustless Wood Floor Refinishing. With the Bona Atomic Dust Containment System we are able to capture and remove the sanding dust as it is being created by our machines and transport it via vacuum hoses out of your home and into a capture bin. These hoses connect directly to the machines so the dust never becomes airborne or accumulates on the floor to be tracked around.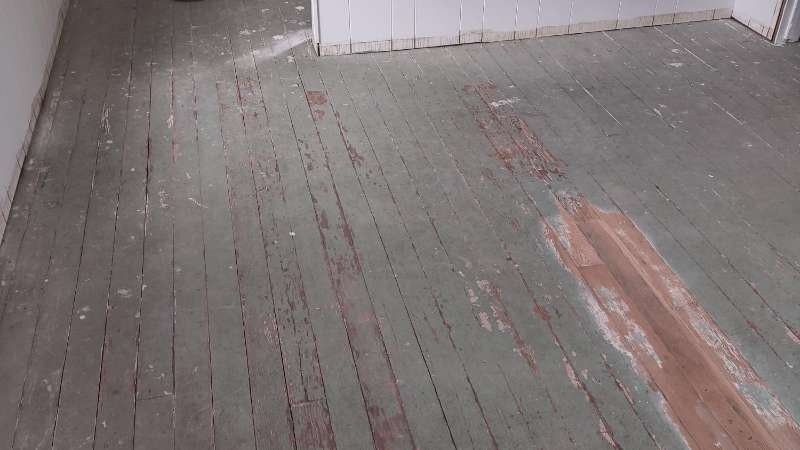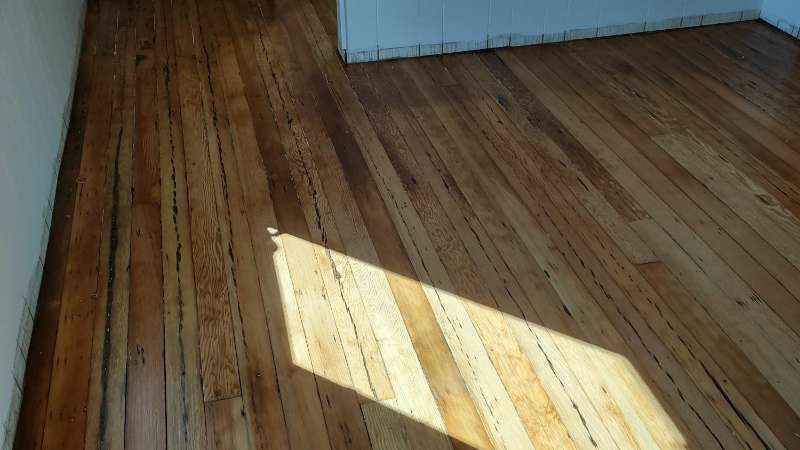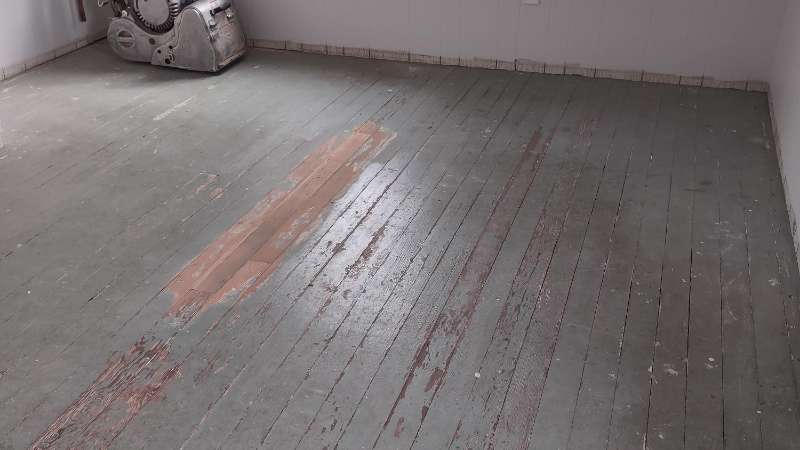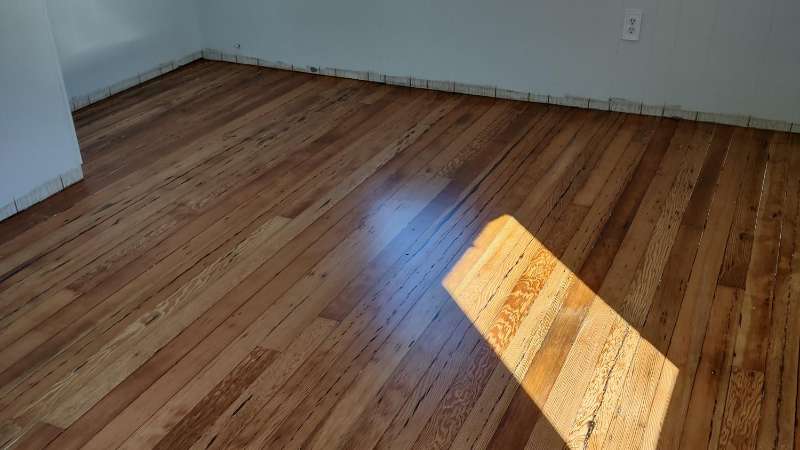 Hardwood Floor Refinishing Grass Valley, CA
Residential Hardwood Floor Refinishing
Commercial Hardwood Floor Refinishing
Dustless Hardwood Floor Sanding
Hardwood Staircase Refinishing
The sanding process will remove all deep and surface scratches that your wood floors have collected over their many years of use. Staining will allow you to custom pick a new color to fit the style of your home and finishing will allow you to choose what type of finish and how many coats you will apply for durability.
Should I Sand My Hardwood Floors or Buff Them?
The answer depends on the current condition of your floors. Floors that have been scratched excessively from kids, pets or moving furniture (think deep scratches) will probably need a full sanding.  If the floor just appears dull and worn then we can usually remove a minimal amount of the wear layer.
Buffing or screening floors is for maintaining a floor that is already in good condition. The screening process involves lightly sanding the top layer of existing finish. By very lightly abrading the top layer it helps to promote the adhesion of the new top finishing coat. Surface scratches can be eliminated, however deep scratches and gouges will still remain and require a full sanding.
How Do You Choose The Right Stain Color?
This is something we are frequently asked by our customers and we understand your concern. Simply put it's hard to determine what the finished product will look like especially while choosing colors from a small paper or wood sample.  We will apply your chosen stains to your floor during our wood floor refinishing appointment. You will be able to visually see and approve the color you like most. The possibilities are endless, stains can be mixed with others, or dyes to create a unique one of a kind look. We take the guess work out of choosing a color.