Commercial Wood Floor Installations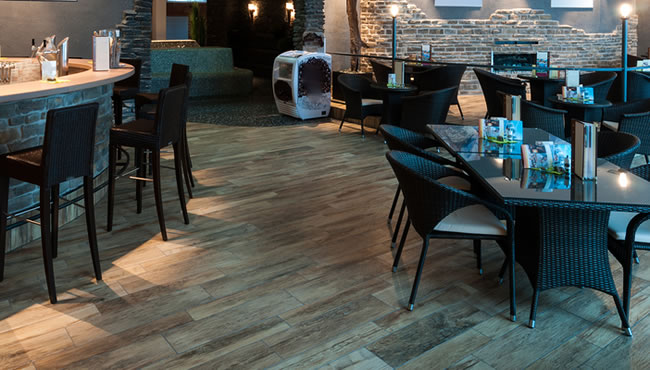 Commercial hardwood flooring must withstand a lot of daily wear and tear.  From a busy office setting with rolling chairs, furniture moving around and lots of foot traffic to a more quiet setting such as a waiting room or clothing boutique.  Hardwood flooring can make an excellent flooring solution but you need to choose the materials carefully and make sure that the flooring you've chosen is rated for your level of commercial use.
J & J Wood Floors is a flooring contractor with a showroom open to the public in Auburn, California.  We specialize in the sales and installation of hardwood flooring for commercial buildings and construction projects.  From installing hardwood flooring into your new 1200 square foot office space to a 5000 square foot gym facility to a new retail store.  In addition to hardwood flooring installations we also specialize in hardwood floor refinishing as well.
Commercial Hardwood Flooring Services
Commercial Hardwood Floor Installations
Commercial Hardwood Floor Refinishing
Hardwood Flooring For Commercial Construction
Retail Store Hardwood Flooring Installations
Restaurant Hardwood Flooring Installations
Commercial Hardwood Flooring Installations
We understand the needs of our commercial clients and we can offer uniquely tailored services for your specific flooring needs.  Do you need a regular maintenance and refinishing program?  Are you redecorating your restaurant or retail store and want to install new hardwood?  Maybe in your new construction project?
One of the biggest concerns with our commercial clients who have an existing business they are remodeling is downtime.  Nobody wants to have their business shut down or inconvenienced for several days while the flooring is installed or refinished.  J & J Wood Floors can work around your busy schedule and meet tight deadlines for completion.
Our experience flooring craftsman are extremely careful with our installations and maintain tidy work places.  You'll never even know we were there aside from the beautiful new flooring we'll leave behind.