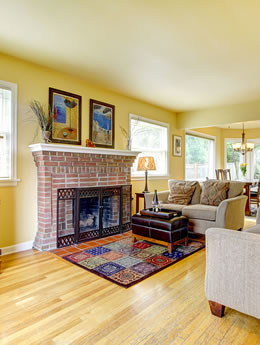 If you are looking for that antique, rustic, type look for your floors than look no further than a hand scraped hardwood floor.  This type of wood flooring has been hand hewn using scrapers and other hand tools to create a time worn, distressed look.  This style of flooring offers a very rustic and rough looking appearance that is very popular for some decorating styles and themes.
J & J Wood Floors is a flooring contractor based out of Grass Valley, California.  We specialize in the sales and installation of handscraped hardwood flooring for both residential and commercial applications.  From installing a new handscraped hardwood floor in your kitchen to installing a new handscraped hardwood floor into your 2500′ square feet of restaurant space our flooring experts will do an excellent job.
Hand Scraped Hardwood Flooring
Hand Scraped Hardwood Installations
Hand Scraped Floor Refinishing
Engineered Hand Scraped Wood Flooring
Prefinished Hand Scraped Wood Flooring
Hand Scraped Hardwood Flooring Is Excellent For High Wear Areas
One of the great features of a handscraped hardwood floor is that it's already distressed!  If you have kids, pets or heavy foot traffic on the floor the handscraped hardwood will do a much better job of hiding any nicks or scratches that might otherwise be very noticeable on a regular smooth surfaced hardwood.
If you would like to have an estimate to install or refinish handscraped hardwood floors in your home or business then give J & J Wood Floors a call today or fill out one of our email forms and someone will be getting right back to you.