Rustic Hardwood Flooring Auburn CA
Rustic Hardwood Flooring Auburn, CA
Are you looking for that rustic hardwood look?  Rustic, distressed or hand-scrapped flooring will help you achieve that seasoned and weathered hardwood look.  Bold textures, unique patterns and natural ruggedness are what makes up a rustic style hardwood floor.
J & J Wood Floors is a flooring contractor with a wood flooring showroom open to the public in Auburn, California.  We specialize in the sales and installation of rustic hardwood floors including distressed, wire wheeled, and hand-scrapped hardwood from a variety of manufacturers.
We sell and install rustic hardwood flooring for new construction projects, remodeling projects for either residential and commercial.
Why Choose J & J Wood Floors For Rustic Hardwood Flooring?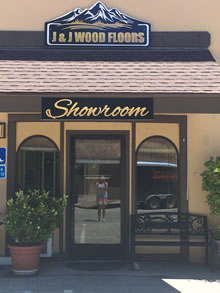 When you choose J & J Wood Floors for your rustic hardwood flooring you are partnering with a small team of craftsman who specialize in hardwood flooring.  At J & J Wood Floors we believe you deserve a beautiful hardwood floor without the hassles and fuss.
We know our customers want to see and feel our hardwood flooring products before they purchase them for their home so we've opened a fully stocked showroom and our friendly, knowledgable staff are on-hand to answer any of your flooring questions and to offer recommendations based on experience.
If you'd like to inquire about our Rustic Hardwood Flooring products or schedule an estimate for your flooring installation please give us a call (530) 277-9683 or fill out our contact form and someone will be getting right back to you.