Hardwood Flooring Installations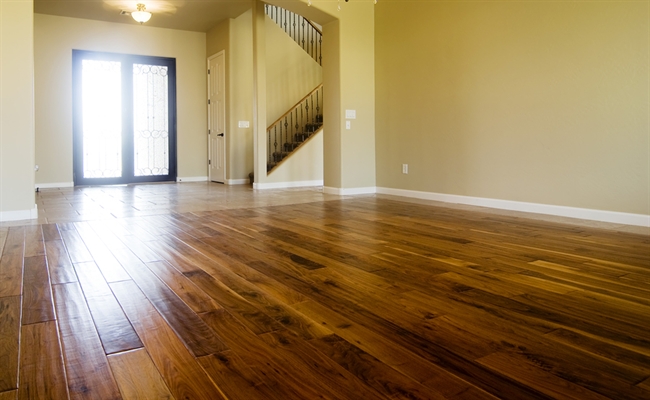 Installing hardwood flooring into a home or business has almost become a staple in remodeling projects and new construction.  The look of hardwood and the richness and beauty it adds to the interior aesthetics of your space if tough to beat.  The proven durability of hardwood flooring makes it a great option for high traffic areas of your home or for commercial applications as well.
J & J Wood Floors carries a large selection of domestic and exotic species of hardwood flooring in both pre-finished and unfinished materials to fit your specific flooring needs.  We sell and install name brand manufacturers and only high quality materials. When you purchase the right flooring products along with a professional installation you are assuring that your new hardwood floor should last a very long time.
Hardwood Flooring Installations Grass Valley, California.
Sub-Floor Preparation and Repairs
Hardwood Flooring Installations.
Oak Hardwood Flooring
Mahogany Hardwood Flooring
Bamboo Hardwood Flooring
Don't forget About Your Sub-Floor
Hardwood flooring is fairly simple to install, hence the reason that so many homeowners opt to do it themselves or hire the contractor who comes in with the lowest bid.  As professionals we are often called to fix these type of jobs and the most common problem we run into was a lack of sub-floor preparation.  If you want a flat and level floor then time needs to be spent making sure the floors base is level and smooth.
If you have plywood sheathing on the floor, it can warp over time and cause those dreaded "creaks" nobody wants to have in their hardwood floor.  Sometimes entire sections of plywood will need to be replaced to achieve a flat and level floor.  If you have a concrete slab they are well known for having levelling issues depending on how much care your builder spent on the slab.  Slight rolling hills and valleys in the concrete slab will cause the same effect in your hardwood floor and will create problems where the hardwood joins together.  When a hardwood floor isn't completely flat any of the high spots on the floor will become wear points and these places will wear out much faster.
Why Choose J & J Wood Floors To Install Your Hardwood Flooring?
When you choose J & J Wood Floors to prepare and install the hardwood flooring into your home or business you are partnering with a team of flooring professionals.  We've installed hundreds of thousands of square feet of hardwood flooring in both residential and commercial projects.  Our experience in the hardwood flooring industry is unmatched as our flooring craftsman are able to offer their special expertise and finely detailed installations.  If you want a beautiful hardwood floor then give J & J Wood Floors a call today.