Pre-Finished Wood Floor Installations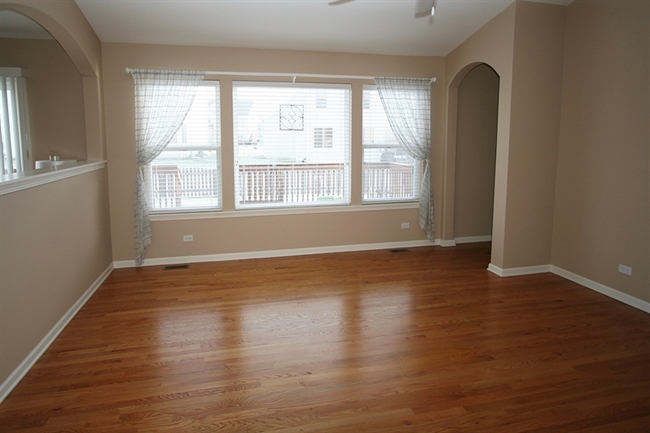 There is no argument that a hardwood floor in your home will add warmth, beauty and increase the value and appeal of your home.  The easiest and fastest way to get a beautiful hardwood floor is by using one of the many pre-finished hardwood flooring materials on the market.
J & J Wood Floors is a flooring contractor with a showroom open to the public in Auburn, California.  We specialize in the sales and installation of pre-finished hardwood floors into new construction projects, remodeling projects both residential and commercial.  Our expert flooring craftsman can help you plan, choose and beautifully install your new pre-finished hardwood.
One of the greatest benefits to using pre-finished hardwood flooring materials is that they are ready-to-walk-on the first day of installation.  You can literally walk on your new floor immediately.
Pre-Finished Hardwood Flooring
Many Colors, Styles and Species Available
No Noxious Smells In Your Home
No Harmful Chemicals Lingering Around
No Sanding or Finishing Required on Site
Installs Quickly – Ready T0 Walk On Immediately
Pre-finished hardwood flooring is coated at the factory with several layers of an aluminum-oxide-infused polyurethane finish.  It is then cured under special UV lights.  The UV curing process creates a very hard wear surface that will last a very long time under regular abuse.
When you choose J & J Wood Floors to install the pre-finished hardwood flooring into your home or business you are partnering with a team of flooring professionals.  We've installed hundreds of thousands of square feet of hardwood flooring in both residential and commercial projects.  Our experience in the pre-finished hardwood flooring industry is unmatched as our flooring craftsman are able to offer their special expertise and finely detailed installations.  If you want a beautiful pre-finished hardwood floor then give J & J Wood Floors a call today.