Laminate Flooring Installations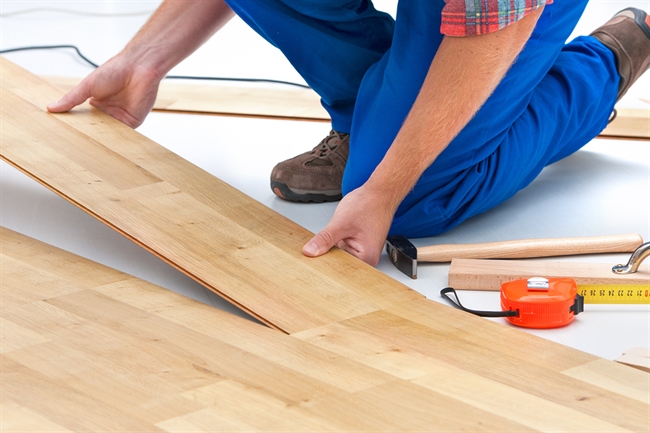 Do you want the look of a hardwood floor but without the expense?  Laminate flooring is the perfect solution to a beautiful hardwood appearance without the added cost of using natural hardwoods.  Because of this, laminate flooring has been a hugely popular upgrade for many California homes.  Because of it's durability laminate flooring can be installed in almost any room of your room, aside from a bathroom or below grade where moisture might be an issue.
J&J Wood Floors is a flooring contractor with a showroom open to the public in Auburn, California.  We specialize in laminate flooring installations for both residential and commercial applications.  We offer a wide selection of laminate flooring materials from a variety of manufacturers.  With so many styles and patterns available J&J Wood Floors will be able to help you make sense of it all so you'll end up with floors that look fantastic.
Laminate Flooring Installations Placer County, CA
8 MM Laminate Flooring
10 MM Laminate Flooring
12 MM Laminate Flooring
Floating Laminate Flooring
Laminate Flooring Subfloor Preparation
Most modern laminates would fall under the floating laminate category based on the way they are installed.  A floating laminate floor is just as it sounds, floating.  It is not fastened to your subfloor but instead locks into the laminate piece beside it using a special locking mechanism.  These locking mechanisms are all different and can vary from one pattern to another.  A poorly developed locking system will make noise when you walk over the floor as the pieces flex against each other and will also wear prematurely.
Laminate Flooring Tips
Laminate flooring usually comes in 3 grades of quality from good, better and best. The grade is determined by quality of the pattern, the durability and it's moisture resistance. The quality of the warranty also affects the grade and final cost of the product. Laminate flooring manufacturers also use another grading system depending on the application of the laminate. This rating is called an AC rating or (Abrasion Class) rating. Typically most homeowners and light commercial users should look for a laminate with at least an AC 3 rating. This ensures you get a very durable floor that will stand up to normal wear.
J and J Wood Floors specializes in the sales and installation of laminate flooring for both residential and commercial applications.  From installing a 500 square feet of laminate in the foyer of your home to installing 5000 square feet or more in your commercial office building.