Hardwood Flooring Installation And Refinishing in Auburn, CA and Serving All Of Nevada, Placer and Surrounding Counties.
Welcome to J & J Wood Floors, your go-to source for professional hardwood flooring installation and hardwood refinishing services. Our team of experienced craftsmen is dedicated to delivering the highest quality workmanship and customer service, ensuring that your hardwood flooring project exceeds your expectations.
Hardwood flooring is a timeless and elegant addition to any home or business, offering durability, versatility, and natural beauty. At J & J Wood Floors, we specialize in hardwood flooring installation, using the highest quality materials and techniques to ensure a flawless and long-lasting result. Whether you are looking to install new hardwood flooring in your home or business, or to update and renovate your existing flooring, our team has the expertise and skill to bring your vision to life.
In addition to our installation services, we also offer hardwood floor refinishing, restoration, and repair. Over time, hardwood flooring can become scratched, stained, and worn, losing its shine and luster. Our refinishing services can bring your hardwood floors back to their original beauty, removing scratches and stains, sanding and buffing the surface, and applying a protective finish to restore the natural shine and durability of your flooring. Our goal is to help you preserve and enhance the natural beauty of your hardwood floors, ensuring that they continue to be a source of pride and joy for years to come.
If you're looking for hardwood flooring installation or refinishing services give us a call (530) 277-9683 and let us know how we can help!
Request Your Consultation
Flooring Services We Can Provide
If It Involves Wood Flooring We Can Probably Do It For You!
Click On Any Service To Learn More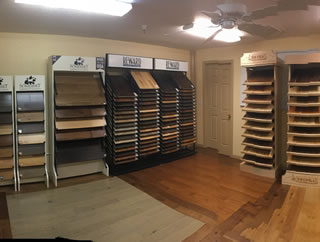 Hardwood Flooring Installation
J & J Wood Floors installs hardwood flooring products from the nations leading manufacturers including Monarch Plank, Sheoga, Reward, Somerset, Bamboo and More.  Our extremely knowledgeable staff can guide you through the many choices to help you narrow down your favorite based on appearance and your available budget.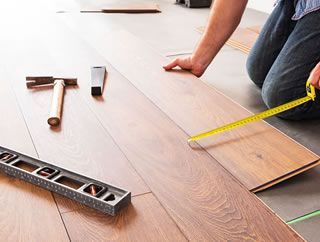 Laminate Flooring
J & J Wood Floors sells and installs laminate flooring from many of the nations top manufacturers.  If you are looking for new wood flooring (or that wood look) but want to avoid the high costs, stop by our Auburn showroom and take a look at the affordable, but stunning options we have available.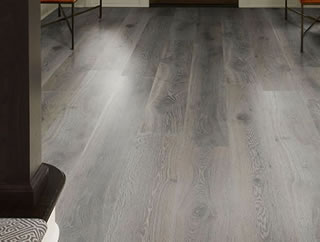 Engineered Wood Flooring
J & J Wood Floors Sells engineered hardwood flooring products for home and business owners who want the look, feel and durability of hardwood flooring without the significantly higher price tag.  We sell and stock engineered wood flooring from the nations leading manufacturers such as Medallion, Reward and Somerset.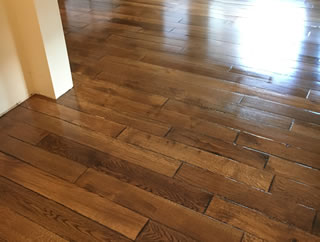 Hardwood Refinishing
Do you have a hardwood floor in need of a good sand and stain?  J & J Wood Floors specializes in hardwood floor refinishing.  Our refinishing team uses dustless sanding equipment and natural organic 0% VOC finishes so you'll never know we were there aside from your beautifully refinished floors.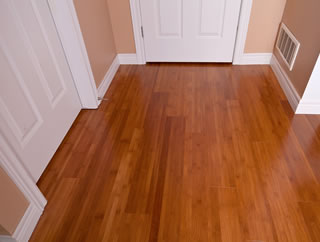 Wood Flooring Installations
Do you want a beautifully completed, professional installation of your new hardwood or engineered wood flooring?  J & J Wood Floors specializes in the meticulous installation and application of all of the products we sell.  We are your one-stop hardwood flooring shop for Nevada County and Placer County California.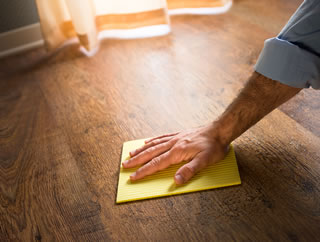 Hardwood Care & Cleaning
J & J Wood Floors has a large selection of BONA hardwood care and cleaning products so you can properly care for your hardwood flooring.  Our staff are very knowledgeable in the use and application of these products and can help guide you in the right direction for your particular floor.
Experience The J&J Wood Floors Difference!
We're Not Like Every Other Flooring Company In Auburn