Bamboo Wood Floor Installations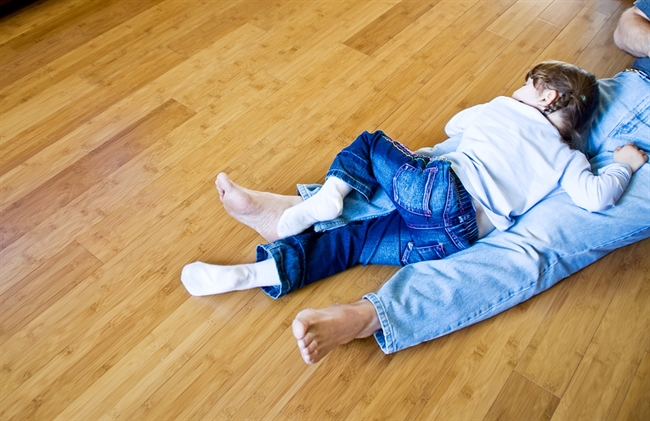 Bamboo Flooring has quickly become a very popular flooring choice because of its color, versatility, exceptional hardness and its resistance to moisture and humid conditions.  The natural colors, hues, and wide variety of grain patterns available in Bamboo make it adaptable to almost any home décor.
Another reason to choose a Bamboo Floor is that Bamboo is a very renewable resource for a hardwood, typically taking only 4-5 years from planting to being ready for milling into flooring material. Compare that short duration with the 30 – 50+ years it can take for many domestic and exotic wood species and it's a much more renewable choice.
J & J Wood Floors offers competitive prices on many different brands of Bamboo Flooring.  From installing a few hundred square feet of Bamboo Flooring to several thousand square feet of Bamboo Flooring our floor installation specialists are the best in the business, paying attention to the finer details of your installation.
Hardwood Flooring Tip: Have you ever heard of the "Janka" hardness test? The Janka hardness test measures the force required to embed a .444-inch steel ball to half its diameter in a given species of hardwood. It is one of the best measures of the ability of a hardwood species to withstand denting and wear from constant abuse. The Janka hardness test is a great way to choose and compare wood flooring materials that will stand up to your abuse. Natural finished bamboo has a Janka rating of 1380. If the Bamboo is carbonized to produce a darker color the hardness drops to 1180.
Natural Bamboo Flooring – The natural color of Bamboo flooring helps to brighten up any space within your home. With a Janka hardness rating of 1380, it's even more durable than Oak or Ash and is also very resistant to moisture, making it a great choice for any high traffic areas of your home. J & J Wood Floors has a large selection of Natural Bamboo flooring and can help you make the best color choice for your home.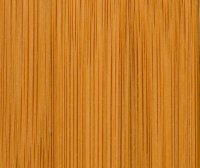 Carbonized Bamboo Flooring – If you like the look of Bamboo flooring but want something a little darker, then carbonized Bamboo flooring is a good choice. There are many different shades and colors available. The trade-off is that the carbonizing process actually ends up softening the wood, making it less durable. J & J Wood Floors has a large selection of carbonized bamboo flooring to choose from.
When you choose J & J Wood Floors to complete your flooring project you aren't just getting another flooring contractor. You're taking on a partner in making your home or business look the absolute best it can, and we'll guarantee you, that nobody will have anything bad to say about your new Bamboo floors!